For many of you school just let out for the summer. For others things are starting to gear up for back-to-school. But we know teachers never
REALLY
have the summer off...
So this month, the teachers of
Hello Sunshine
are going to help you with ideas for
New Beginnings - Getting Ready for Back-to-School.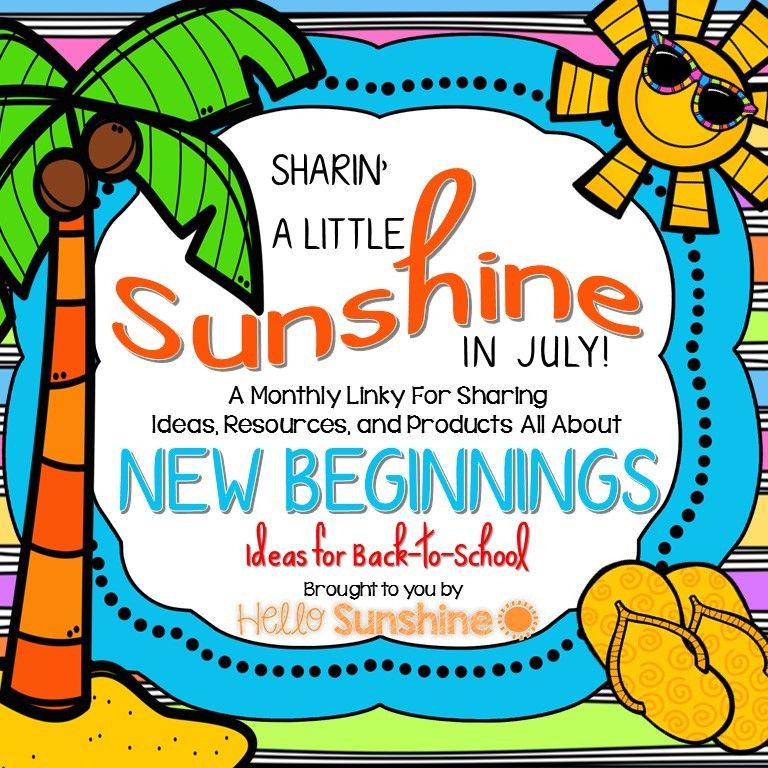 I originally saw this idea on Pinterest at Christmas, but thought it would make a great ice breaker activity for back-to-school, so I tweeked it a bit. Here's what you need: a sturdy paper plate for each person and a marker (or crayon for the littles.) Each person puts the paper plate on their head and holds it with one hand.
With their other hand (their writing hand) they will draw as you give them these directions: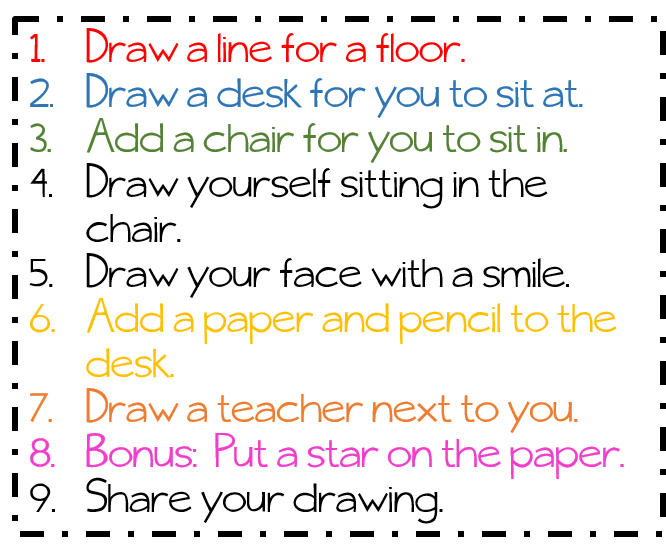 Here is what I envisioned as I wrote the directions (color coded to match the directions.)
And here's how it turned out when my daughter and I tried it...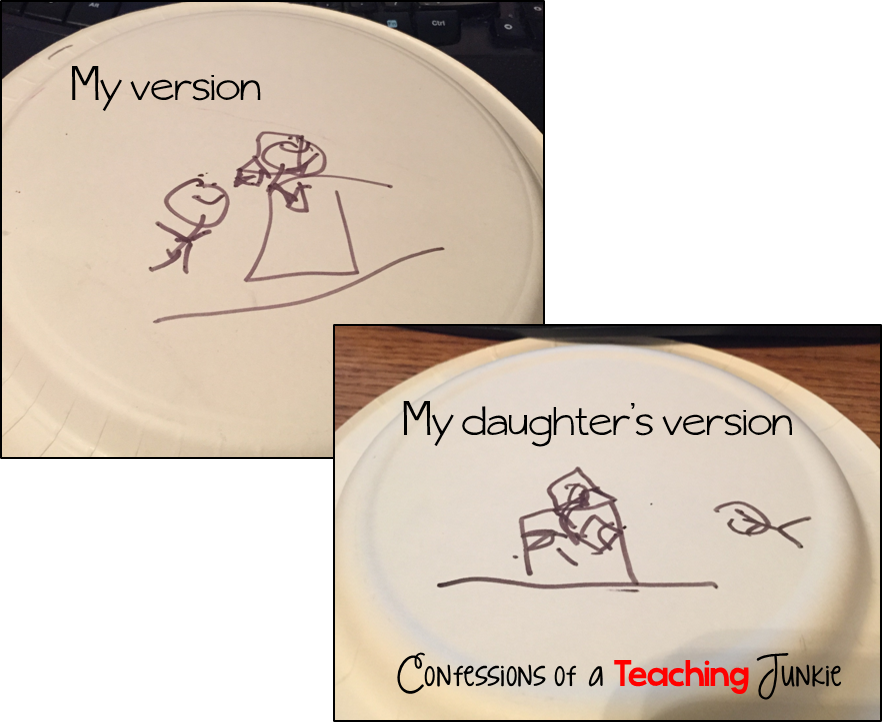 On the original post, they gave points based on different criteria, but I thought is would just be a fun, creative way to break the tension of the first day of school and give everyone a giggle.
What do you think?
Sound fun?
If you decide to try it, please come back and share the pics! I would love to see them! Click on the image below to download the directions with a link to the original post.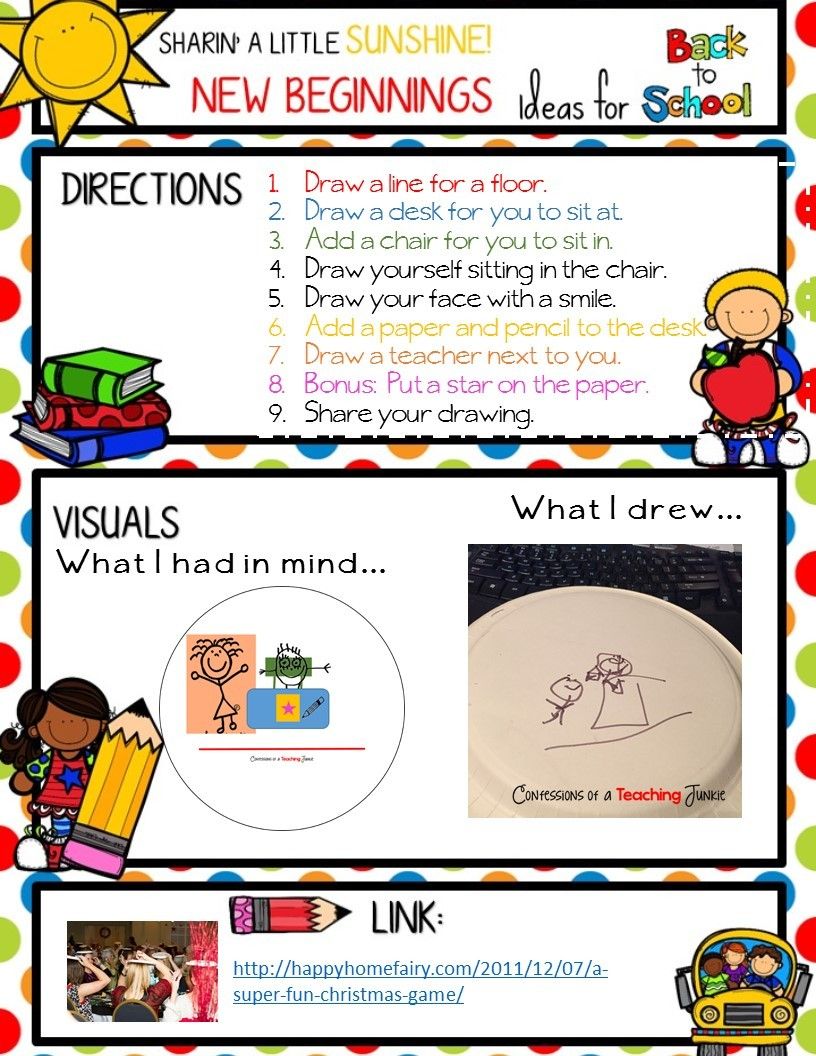 Make sure to follow out Back-to-School Pinterest Board and check back all month long for lots of great beginning of the year ideas to help you get ready for a new crop of kiddos.
Follow Hello's board Hello Sunshine - Back-to-School on Pinterest.
To join in the fun, just grab this button to include in your post: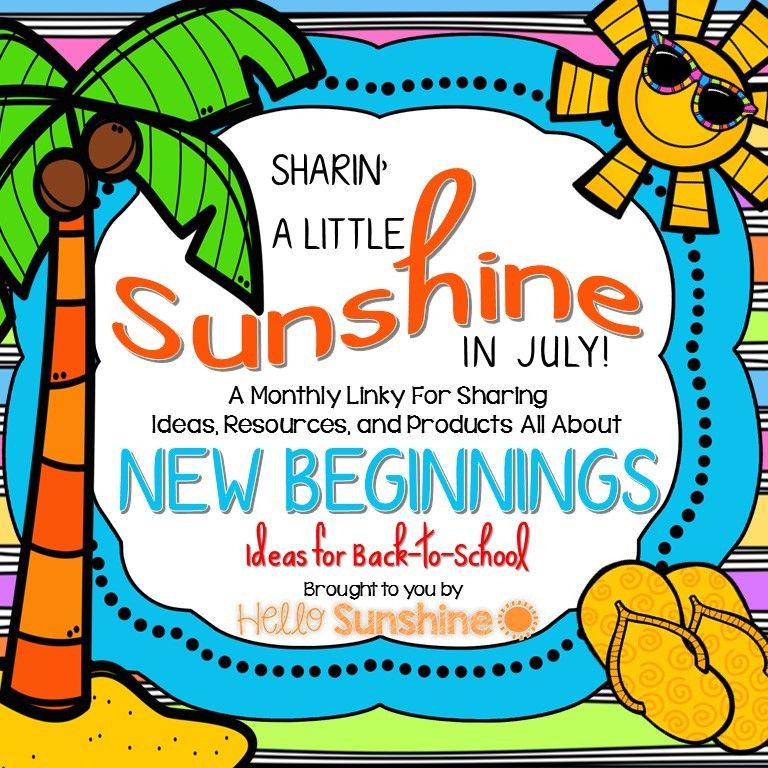 ...and nab this handy template to organize your back-to-school
ideas, activities, links, and books: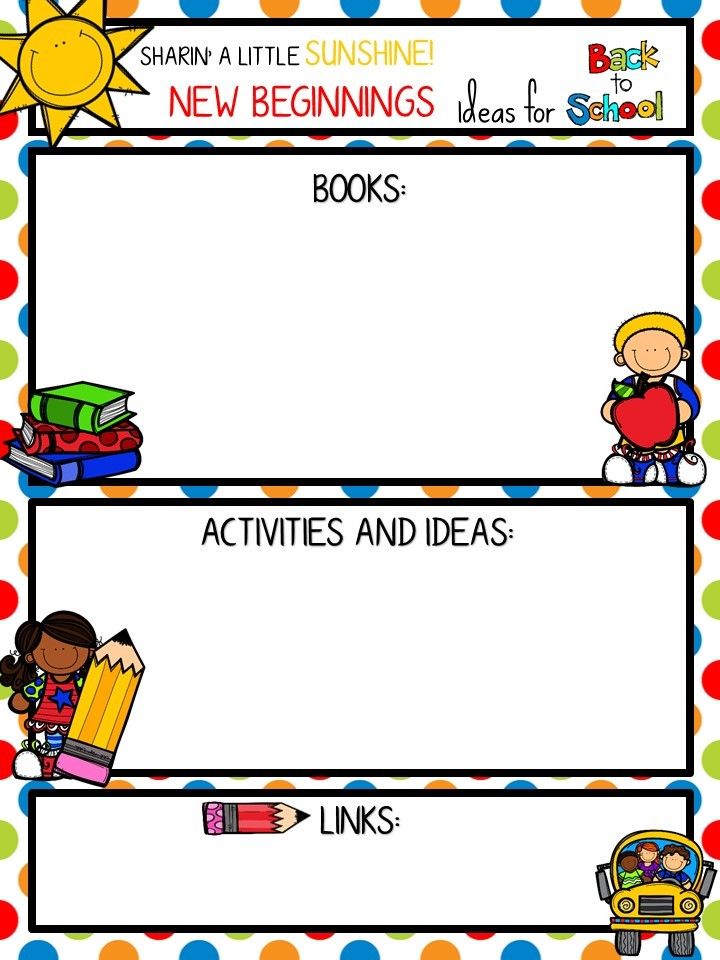 (To use this template, save it as an image to your computer. Use it as the background for a power point page, use text boxes to add your info, and then save your whole new creation as a PDF and/or as an image to include in your blog post.)
Next step:
Link up with us!
(Please link directly to this Sharin' a Little Sunshine post URL to keep things easy to find.) Product links within a post are fine, but please no direct product links.
And the optional-but-awesome final step is to visit oth
er linked-up blogs... and leave some love!