As you may have already guessed from the title of this post, our theme this month is wrapping things up for the end-of-the-year.
To join in the fun, just grab this button to include in your post: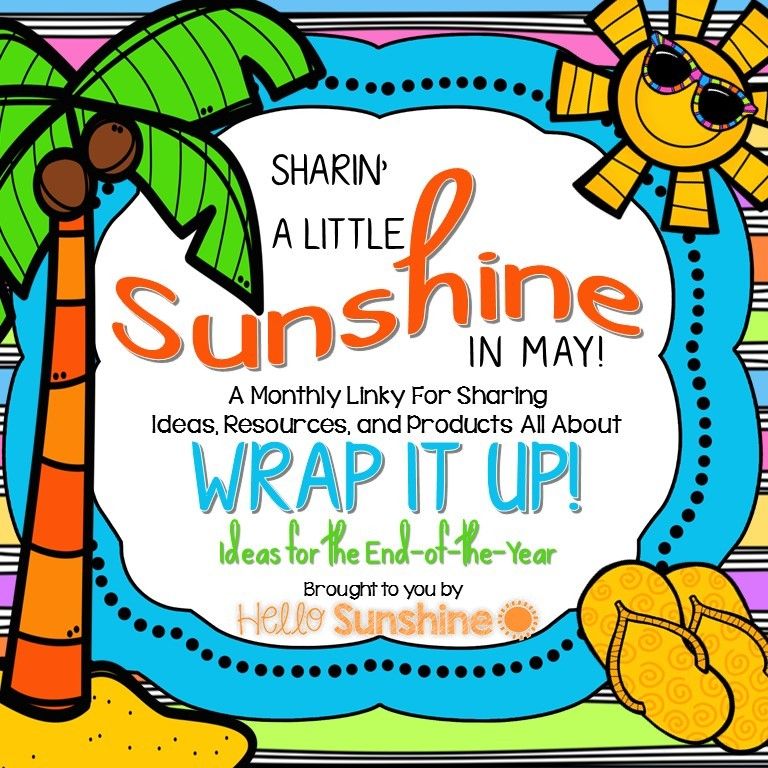 ...and nab this handy template to organize your end-of-the-year
ideas, activities, links, and books: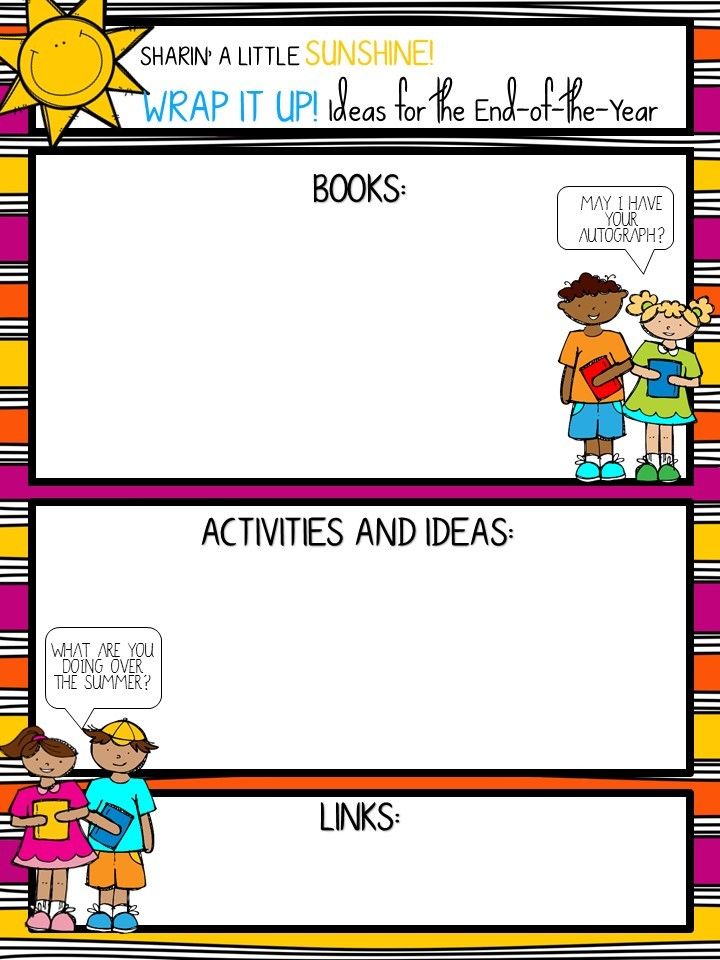 (To use this template, save it as an image to your computer. Use it as the background for a power point page, use text boxes to add your info, and then save your whole new creation as a PDF and/or as an image to include in your blog post.)
Next step:
Link up with us!
(Please link directly to your Sharin' a Little Sunshine post url to keep things easy to find.) Product links within a post are fine, but please no direct product links.
And the optional-but-awesome final step is to visit other linked-up blogs... and leave some love!